XML Pipeline Server™ is an enterprise-ready data processing solution. IVI Technologies constantly strives to make XML Pipeline Server™ the best package for your needs and provide outstanding customer service. The IVI Technologies team will assist your organization in configuring and optimizing XML Pipeline Server™ for your specific requirements.
Below, recent customer stories showcase how XML Pipeline Server™ from IVI Technologies has been implemented as a highly scalable enterprise solution for data conversion, validation, transformations, and document generation from/to a variety of data sources.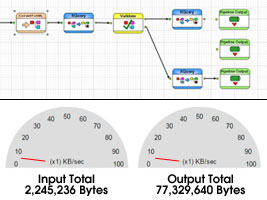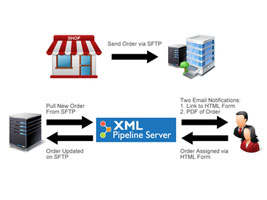 This recent customer story shows how XML Pipeline Server helped transform an outdated and error prone order system into a streamlined solution. Read the full story here.